All Together Now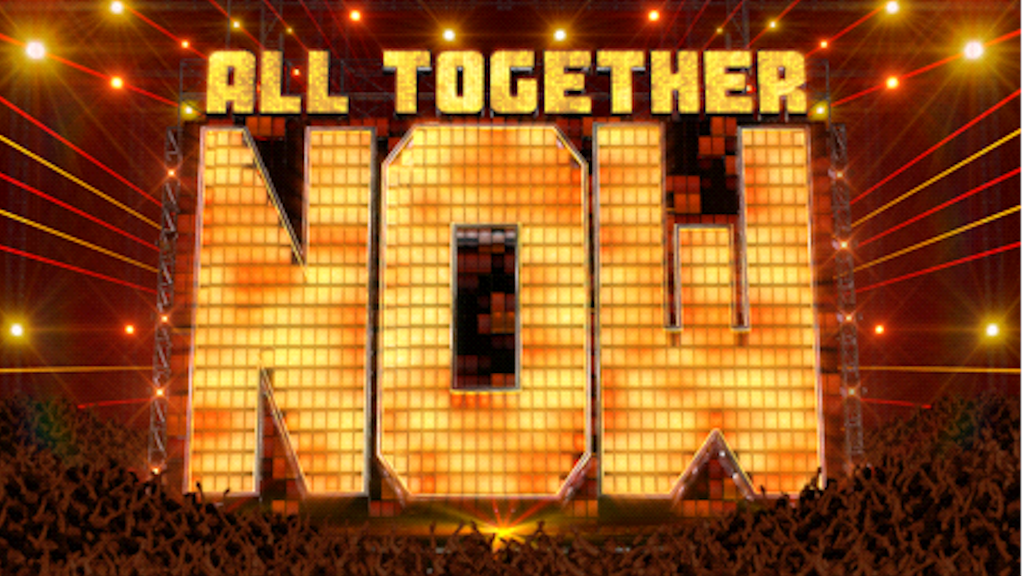 All Together Now is a music competition and family entertainment programme, a real world success!
The most adapted programme in the world, in 2019, arrives in Portugal with a presentation by Cristina Ferreira.
Emotions grow as each contestant takes the stage and sings before a carefully selected group of 100 different singers, led by a major Portuguese music star.
The most striking performances will get these singers up and start to participate in the audition. When everyone sings together, the performance gets even spectacular.
In this format, all kinds of performances are valid: from soloists to groups, professionals and amateurs, all competitors are united by the love of music.
While they are evaluated by the 100 singers, the contestants compete among themselves for a place in the grand final, where they can win an extraordinary prize.
The 100 are a bright and diverse group of singers, all with a connection to the world of music.
After each performance, our presenter collects the opinions of the 100. This is where the fun interaction between the various opinions, answers and where personalities stand out.
All together Now promises unforgettable performances, emotional reactions and moments of humor. Pure entertainment, promises to bring Portuguese families together, from beginning to end.
A Shine Iberia Portugal production for TVI.
Vídeo