Casting 'Maestros de la Costura'
Renew program for a fourth season and we open the selection process
SEE MORE
'MasterChef Junior 8': casting begins!
SEE MORE
'MasterChef' 8
Spectacular tests, new dynamics and a very special casting
SEE MORE
Joshua, winner of 'Maestros de la Costura 3'
The final most viewed of all editions
SEE MORE
Jogo da Caixa
Family games on RTP
SEE MORE
A program made in schools
Produced by Shine Iberia for SIC
SEE MORE
Jesús Gabriel wins 'Prodigios' 2
He conquered viewers with his voice
SEE MORE
Premiere of the fifth season of 'Me Resbala'
Presented by Arturo Valls
SEE MORE
'Typical Spanish': the new show that will measure how much we know about Spain
Presented by Frank Blanco
SEE MORE
Shine Iberia works in the development of Miguel Bosé's biopic
In collaboration with Elefantec Global & Legacy Rock Entertainment
SEE MORE
Endemol Shine becomes part of REDI
For LGTBI inclusion
SEE MORE
MasterChef Junior returns for Christmas
New generation
SEE MORE
Tamara Falcó wins MasterChef Celebrity 4
Final record duel
SEE MORE
'Amigos Improváveis'
A social experiment between generations
SEE MORE
#ElGranSecuestro
A revolution in audiovisual narration
SEE MORE
The Voice Portugal
Everything is going to change
SEE MORE
Masters de la Reforma
The twins Iván and Albert, winners
SEE MORE
Casados à primera vista
Portugal
SEE MORE
El Contenedor
Monday at 22:45 in Antena 3
SEE MORE
Pesadelo na cozinha
Ljubomir Stanisic
SEE MORE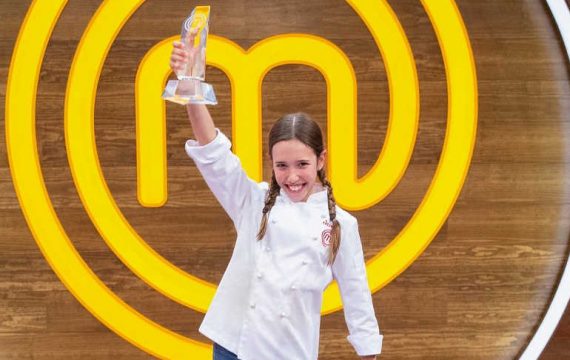 If you are between 8 and 12 years old and you are passionate about cooking … we are looking for you!
Shine Iberia, is a subsidiary of Shine Group. Shine Iberia is responsible for generating original content and local adaptions of successful productions from its international catalogue in the Iberian península.
Do you want to contact us?
Av. Barbosa Du Bocage, 113/117 – 4º Esq , Lisboa, Portugal, 1050-186
Calle Mira Ceti, 1,  28023 Aravaca,  Spain,  Madrid
Shine Iberia Lisboa
Shine Iberia Madrid