Improvisando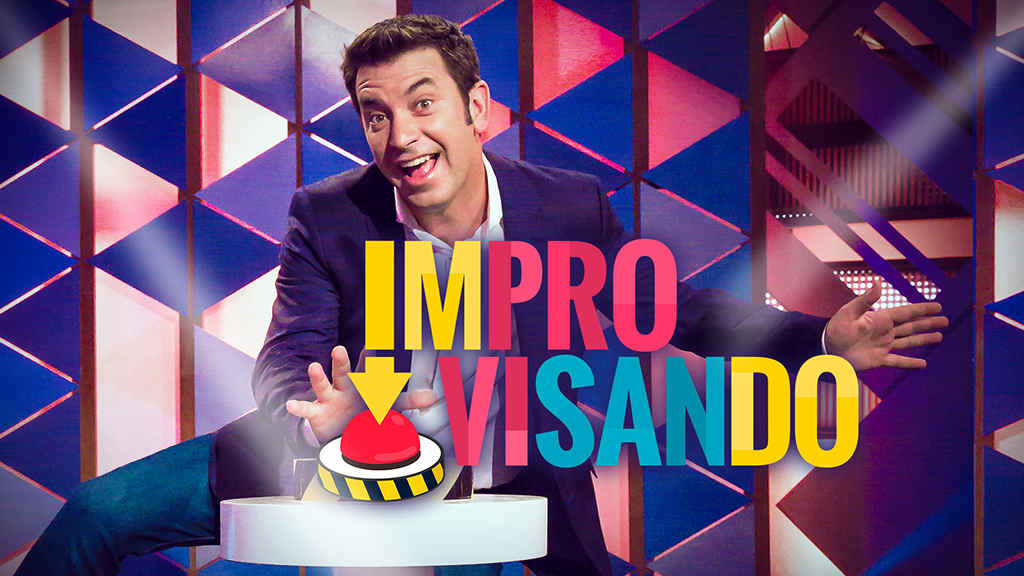 IMPROVISANDO is a great entertainment format in which presenter Arturo Valls, the players and their guests test their sense of humor through improvisational games articulated around a rotating stage.
The program is recorded in a revolving theater in front of the public and with a live music band led by Edu Soto and his group 'Delaroom'. The band attends the surprises that the stage that turns when a button is pressed brings. The guests never know what comic challenge they are going to face or what scenario they will play, but they will have to follow the presenter's instructions to get out of the jam.
To support Arturo Valls, a team of highly experienced comedians such as Silvia Abril, Anabel Alonso, Carlos Latre, José Corbacho, Edu Soto, Secun de la Rosa, El Monaguillo and J Vaquero will alternately participate in all the games and will rotate each week . Everything that will happen in the program will be totally improvised, since it will be a surprise for the presenter as well as for the players and guests.
Every week, three celebrities will dare with the crazy improvisation games of the program. Cayetana Guillén Cuervo, Bibiana Fernández, Cristina Pardo, Falete, Pepón Nieto, El Sevilla, Roberto Brasero, Juanra Bonet, Jorge Fernández and Iñaki López, among many others, will be some of the characters very loved by the audience who will leave their area of comfort to show your funniest and craziest side.
No script, no second take. And with almost no time to react. Pure humor!
Follow us:
Vídeo